Get Plumbing Help Fast & Save $$$!
You know you need plumbing help when you hear drip... drip... drip... in the middle of the night. It's definitely not the time you want to call a plumber out at midnight if you want to save some money.
Plumbing stuff happens! But being prepared to tackle a problem and learning to keep your plumbing in top shape now saves money in the future.
My Online Plumber.com is your guide to do it yourself projects and money saving ideas for keeping your plumbing systems running smoothly. When you need online help fast and need solutions to your plumbing problems, find them here. You can even talk with an online plumbing expert and get advice for many of your repair needs.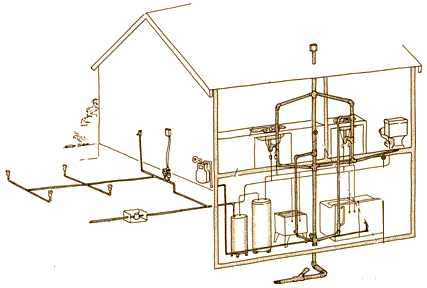 Your Online Plumbing Help Guide
So... you know you have a problem, but how do you find out how to fix it? Your time is valuable, so use this online help resource to find what you need in one place. Whether you need to:

Keeping Your Home Plumbing in Top Shape
Your home can be your most valuable asset. It can gain value over time and remain a resource and refuge if taken care of properly.

Your home's value can be jeopardized by hidden leaks and problems that could cost you money to repair and replace if left unnoticed or unattended. Keeping your home in good condition now, free from hidden leaks, will bring you peace of mind and save you the headaches and expense of major repairs later.
Protect your hard earned investment with these cost saving maintenance checks. You can find some simple ways to check and maintain your home plumbing. Check out some of the videos here to get you started on your way to a well maintained home.
But...Not everyone is so handy at home or you just may not have the time to wrestle with the problem yourself.
If that is the case, we recommend finding a qualified professional plumber. Yet, finding one you can trust and depend on can be difficult.

There are some very good plumbers that take pride in the service they bring and are a blessing to have. Research our local plumbers  and get advice from an experienced plumber.